Installing Doors? Choose the ideal door that fits to your home
Jimcel Fuentes
When selecting a new door for your home, you will get to realize that there are a wide of variety and styles to choose and that can become overwhelming. So let's go to the basic types of doors before buying the specific door that best fit for your home.
Basic Types of Doors: Solid Doors, Molded Doors and Flush Doors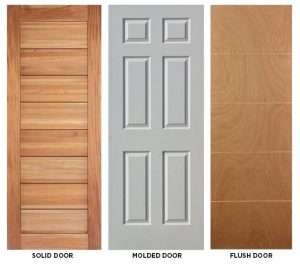 Let's start with the Solid Door. This type of door is constructed not of one single piece of wood but instead comprised of different panels. Each of these panels framed together by stiles and rails to create the complete door. Molded doors however are made of soft wood material that is pressed or molded together to form a particular door style. On the other hand, the flush doors are wood based material constructed on both sides of the door that are completely flat which doesn't have the elaborate design. However, flush doors can be finished with either laminates or veneer. Half Glass Solid Doors are half glazed usually the top half and are great way to bring natural light into a home while still maintaining some privacy. All of types of doors can be smooth or wood grain textured, solid or hollow and unprimed or factory primed ready for painting.
These Are Most Common Door Types By Materials:
Just as the name says, it is made from solid wood. They display wood grain texture and ideal for main doors as they offer superior resistance and endurance from forced entry. You'll feel assured that your door will be fine and secured.
Hollow core doors aren't completely hollow inside; there is a honeycomb cardboard interior encased by fiberboard, or veneer, compared with the all-wood composition of a solid wood door. These type of doors are low cost, lightweight makes them easy to install, and are factory white primed for easy painting.
Composite Doors
Composite Doors are the most advanced doors on the market because they are made from various strong materials. These doors are highly secure, thermally efficient, weather-resistant, and durable.
Now you know the basic common types of doors and materials, read on to know the styles of doors that will best suit to your home. Let talk about the different door styles to select for planning your home door installation.
Door Styles That Fits Your Perfect Home
Hinged Doors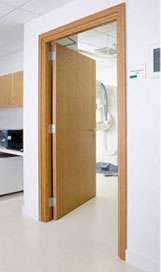 These are very popular style and are often found virtually in all doors in a home from main doors, bedrooms, bathrooms and kitchens. This need hinges to allow the door to pivot on one edge as they swing open and shut.
Sliding Doors
These are doors that have two or more sections which open horizontally by sliding. Tracks are placed both above and below the frame of the door. You open the door by sliding it in one direction and it is generally very easy to use.
Pocket Doors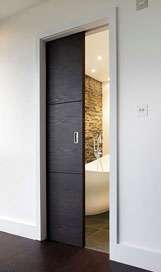 These doors are great solution for smaller spaces that lack the space for a full swing door. Pocket doors are also great for connecting two areas such as a dining room and living room.
Barn Doors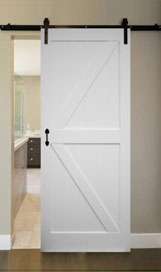 Barn doors are quite unique in style and design. This particular door design adds a rustic country approach to a door panel. A hardware track is fastened to the surface of the wall and a hardware that is mounted on the top edge of the door. Barn doors can add beauty and function to your home in so many ways.
There are many types of doors for your home and choosing the right one depends on many factors. Thinking about privacy, functionality and overall aesthetics will help you find the ideal door for every room in your house.
You're now all set to start your search for the perfect door! We have a huge range of interior and exterior doors in numerous styles and sizes to choose from. Be sure to stop by a Cebu Home and Builders Centre Store near you.