Camaraderie Helps Us Transcend Ourselves
Jimcel Fuentes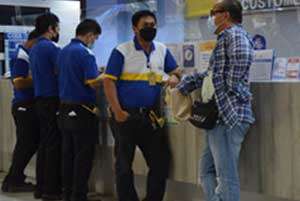 When you visit a hardware store, you already might have a specific product in mind to look for or just want to browse the store to find something you didn't realize you needed. You will also get so many ideas in your mind on how you want to transform the look and feel of your home. Often times, you will get overwhelmed with all the things you see inside our store and become unsure which one is right for you. Not to worry, as a hardware store we are ready to serve our customers to help them achieve in building their dream homes.
We Are Here To Help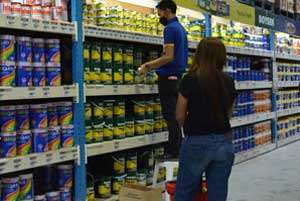 If you love to do home repairs such as leaking faucets, fixing toilet or renovating home interiors, we at Cebu Home Builders Centre are here to answer any home repair questions. If you are looking for a specific item and not sure what it is, we will likely to take you to the right place of the item in mind. Our employees can also give you tips to make stuff or fix stuff and how-tos for getting your projects done right.
We Know Our Customers
Most of our employees have some kind of good affinity with our customers. They recognize regular customers as soon as they get into the store. They promptly assist in helping you get all of those special home projects finished.  Our experienced staff can make any project easier for you.   
Embrace Your Creative Side
Take time wandering around from isle after isle and see what is available. Seeing things that are new can inspire you and boost your creativity. Pick up some moldings to add architectural detail to a wall or grab a bucket of paint and give your walls a fresh new look. Add new lightings and accessories to your bathroom and living space. There are so many great things to find in a Cebu Home Builders Centre, the possibilities are endless.
Talk to us. We love to hear from you
When buying from a hardware store you might be having a hard time deciding how or who will install them? We have the right brands of tools and equipment to recommend in making it easier for you or simply, approach our employees and they will to help you find experts to help you with the installations.
Complete your dream projects with confidence and ease at Cebu Home and Builders Centre. Get only the best quality brands in home improvement materials that are reasonably priced for you.