Stay safe when you clean light fixtures at home
admin
Dirty light fixtures dim what is supposed to be beautiful illumination from your light system at home, and lighting maintenance is often an overlooked part of general cleaning. Homeowners may dust them from time to time, but bulbs and fixtures still need thorough cleaning at least twice a year to prevent bugs, cobwebs, and filth from accumulating.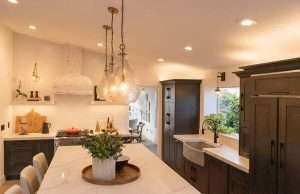 Link to suggested photo: https://images.unsplash.com/photo-1609280070598-e1770c80b75c?ixlib=rb-1.2.1&ixid=MnwxMjA3fDB8MHxzZWFyY2h8Nnx8bGlnaHQlMjBmaXh0dXJlfGVufDB8fDB8fA%3D%3D&auto=format&fit=crop&w=600&q=60
Let's face it: the task can be risky and daunting. Not everyone is eager to climb a ladder and some are afraid of electrocution. So while you give your light fixtures at home a good cleanse, remember to take basic safety precautions.
Make sure to turn off the power supply in the room, and double-check the absence of electricity by flipping the light switches. Light bulbs get hot when they are switched on so it is best to let them cool down for at least an hour before you start carefully detaching them from their electrical parts.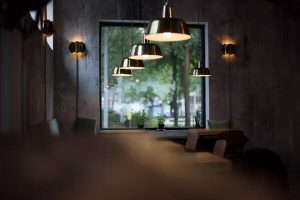 Link to suggested photo: https://images.unsplash.com/photo-1568302621993-8700d490546a?ixlib=rb-1.2.1&ixid=MnwxMjA3fDB8MHxzZWFyY2h8MTV8fGxpZ2h0JTIwZml4dHVyZXxlbnwwfHwwfHw%3D&auto=format&fit=crop&w=600&q=60
Link to suggested photo: https://images.pexels.com/photos/4239038/pexels-photo-4239038.jpeg?auto=compress&cs=tinysrgb&w=1600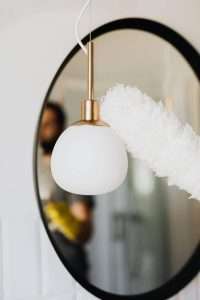 Never use wet material when you clean the bulbs and their place holders, or spray light fixtures directly with water or liquid solution, as it can lead to electrocution. If you need moisture to thoroughly wipe the dirt that won't come off with a dusting tool, use a damp fiber cloth. Leave the parts to dry completely before placing them back.
Since you will be able to clean more efficiently when parts are taken down, always have a companion when you climb up a ladder to reach for removable light fixtures. Your companion will help you keep steady in case of wobbling, and they can hold the removable parts for you as you climb back down.
You'd be surprised how many people forget these safety measures while on a cleaning spree. As long as you keep them in mind, potential dangers can be avoided in maintaining your lights at home.