6 Most Common Flooring Materials: Which is the Best Option for you?
Jimcel Fuentes
Choosing the right flooring materials for your home is no easy feat. It is not only something that matches your home style and interior décor but also to consider the various materials in terms of aesthetics, cost, durability and other factors. Lets us talk about the most common flooring materials used in renovation and construction and to answer which is the best option for you.
1. Tile Flooring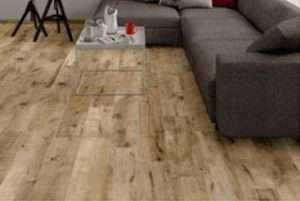 In terms of color and style options, ceramic tile or porcelain tile that looks like wood is by far the most versatile flooring material available. These are the most durable flooring tile materials for your bedroom, living room, dining area, hallways and more. The hard surface of these floor tiles makes it easy to clean and the resistant to moisture makes it ideal for spill prone and high humidity areas like your bathroom and kitchen. Cebu Home and Builders Centre houses a wide selection of imported tile brands. Shop the best brands for your bathroom floor tiles, kitchen floor tiles, living room floor tiles, outdoor tiles and achieve your dream home design.
2. Solid Hardwood Flooring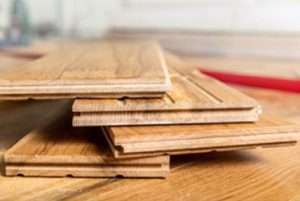 This one a most popular since hardwood flooring is just gorgeous as it complements to all types of interior design schemes. This is a durable long lasting solid wood material and when scratched, it can be sanded and refinished several times. Should you spill liquid, wipe up quickly to prevent hardwood floors from swelling or cupping. It is very costly since the demand on wood as a natural resource is very high.
3. Bamboo Flooring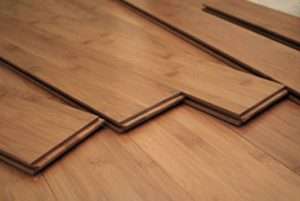 Bamboo flooring is the best affordable choice for natural flooring. This offers better features than that of a solid hardwood flooring when it comes to strength and durability since bamboo is naturally harder, denser, and more resistant to water and stains. This type of flooring is made from solid bamboo thus the surface can be sanded and refinished whenever needed. Plus its eco-friendly properties, this has increasingly become a popular choice for environmentally conscious people.
4. Stone Plastic Composite (SPC) Flooring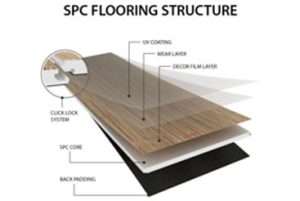 Stone Plastic Composite (SPC) Flooring is the latest innovative material in the flooring world. Having limestone support combined with PVC powder and stabilizers. SPC flooring is the ideal choice for commercial and high traffic environment. Coated with a transparent wear layer that is practically scratch and dent resistant, 100% waterproof, dimensionally stable, quiet and indestructible structure. SPC flooring will keep its own shape, regardless of the floor imperfection below it. This is also designed with a click lock system that is significantly faster to install than traditional tile making it a DIY homeowner's favorite. Click the link to check our Pridon SPC products readily available in all our branches.
5. Engineered Wood Flooring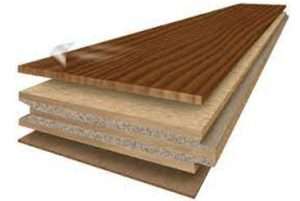 This looks similar to a solid hardwood flooring as these features a real wood veneer over a substrate of high quality composite plywood. This is less expensive than a solid hardwood and can only be sanded or refinished once or for a limited number of times since the top layer wood veneer are relatively thin. Engineered wood is not sensitive to changes in temperature or to moisture as solid hardwood flooring. However, some manufacturers use cheap materials leading to with poor quality and integrity. Choose Cebu Home and Builders Centre to make sure you get the best quality flooring materials.
6. Laminate Flooring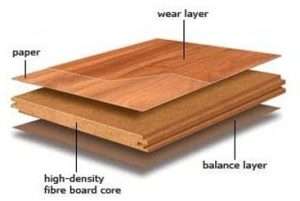 Laminate flooring is a low-cost alternative type of flooring that mimics almost any look of a real wood and natural stone. This has several layers on top of a base high density fiberboard (HDF) or medium density fiberboard (MDF). The top layer has a wear layer to protect the surface from moisture. These are designed to click lock or snap together for quick and easy installation. Unlike the hardwood this cannot be refinished if it wears off. Laminate flooring will not tolerate heavy moisture as it can seep into the seams between boards, causing swelling. For areas with heavy moisture, you need an impervious surface, such as SPC Flooring, vinyl tiles, ceramic tiles or porcelain tiles.
While some refers the core of this laminate as particleboard, this is not true on laminate flooring since particleboards are made from low cost soft and hard wood particles pressed at 350-450kg/m³ to form into sheets.
Laminate Flooring core density will be either HDF or MDF, let's have a breakdown on HDF vs MDF and which will better suit your needs.
MDF (High Density Fiberboard) Laminate Flooring of this type consists of cellulose fibers in the form of a very fine wood chips and a synthetic resin or other suitable glue. The pressure applied in production is only between 608kg/m³ to 768kg/m³.
HDF (Medium Density Fiberboard) Laminate Flooring is similarly produced. This is however harder, denser and has more strength than MDF since a higher pressure is applied in production is between 785 kg/m³ to 961 kg/m³.